About the Instructor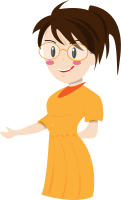 Mrs. Zvart Minassian holds a Master of Music in Piano Performance with emphasis on Pedagogy from the University of Houston.
She lives in Katy, Texas. She has been a private piano instructor since 1982.
She speaks fluent English, French and Armenian.
She's married, has two sons and three grandchildren.
Whenever she has free time, besides visiting her grandchildren, Mrs. Minassian watches tennis tournaments. She is a great fan of tennis. She tries not to miss the Grand Slams: Australian Open, French Open, Wimbledon and US Open.
Education
Associations